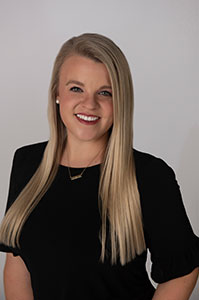 Camie Cross, REALTOR®
Buyers Agent to Patricia Meadows
(254) 522-5353
camie(at)patriciameadows(dotted)com
Camie Cross is from Bloomington, IL. However, considered herself to be a bit of a nomad, until landing in Waco, Texas. Earning a degree in Community Health Education from Illinois State University, she is a Redbird, through and through. "Go you Redbirds on to battle…"
"What is life without the relationships you have with those around you?" Camie is most passionate about the people in her life and foregoing new relationships along the way. She tends to "click" with her clients, as though she has a great sense of what they're looking for, while being truly passionate about helping them find it.
Camie forge's a unique bond with each of her clients. She feels, as though this personalizes this extremely intimate experience of purchasing a home.
"Patricia Meadows and her staff is hands down the best team I have ever been around. Patricia has established herself within the Waco real estate market, by her ability to create a unique and personal home buying experience, but she has also continued to thrive by surrounding herself with amazing staff members."
---
Sherry Wood, REALTOR®
Buyers Agent to Patricia Meadows
(254) 214-4780
sherry(at)patriciameadows(dotted)com
Sherry is a proud, native Wacoan who attended Midway for 12 years. After graduating high school, she became a Baylor Graduate as well. She holds a BA Degree in Earth Science with a minor in Environmental Studies. She loves spending time with her family, hiking in Colorado, kayaking and socializing with friends. She enjoys her fur babies, including her horse.
Sherry spent 5 years working with her father in the long-time family insurance business before his retirement. She ten moved on to work in Property Management for 10+ years. Once she discovered real estate, she realized she had found her true calling.
---
Kim Bryant, REALTOR®
Listing/Buyers Agent to Patricia Meadows
(254) 424-6462
kim(at)gracelandrealestate(dotted)com
Kim is originally from a small town in South Georgia, where she learned the values of community, relationships, and commitment. She graduated from Valdosta State University with a Bachelor's Degree in Business Management and has taken classes toward her MBA from Liberty University. During the past 29 years, Kim has amassed experience in the mortgage industry, sales, business administration, property management, real estate, and even owned a DIY craft studio. Kim possesses a passion for helping others around her achieve their personal goals and aspirations.
Kim's unique life experiences as a 23-year military spouse and mom of two adult young men has included 13 relocations across 7 states and provides her with a sincere understanding and appreciation for all of the challenges associated with coordinating both local and interstate moves. She is very knowledgeable in all aspects of military relocation, as well as the extreme stressors felt by the family during these moves.
Kim moved to the Waco area in the summer of 2019, and she joined the Graceland Real Estate family very soon after.
"The team at Graceland Real Estate is like none that I've ever been a part of. Steve and Patricia have created an atmosphere of positivity and family that helps their agents thrive. We have all the support and resources to ensure our clients receive a rewarding real estate experience, and with the Graceland Team anything is possible."
---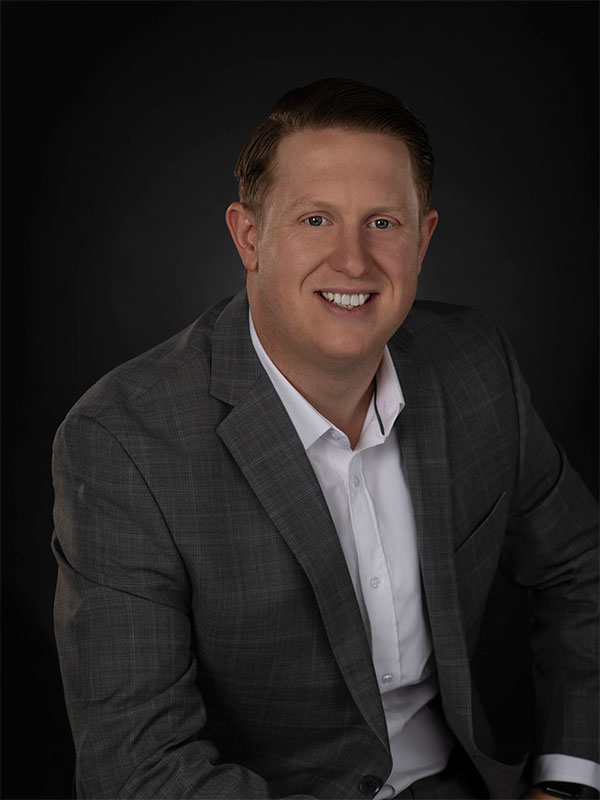 Mike Cross, REALTOR®
Listing/Buyers Agent to Patricia Meadows
(254) 522-5151
mike(at)patriciameadows(dotted)com
Even though Mike grew up in Central Illinois, he is able to call himself a Native Texan since he was born in Austin. A lifelong football player, he attended Illinois State University where he played offensive line for five years and earned his undergraduate degree in Political Science. During his time as a Redbird, he also met his future wife, Camie.
After graduating, Mike pursued a career in college football coaching. With stops in Chicago, Louisiana, & Utah, Mike & Camie have seen the country before landing in their forever home, Waco. During this coaching tenure Mike also earned his master's degree in Leadership development from North Central College in Naperville, IL.
Coaching is all about relationships, with colleagues, players, recruits and Mike has a passion for relationships. He is easy going and gets along with just about everyone. He is process oriented and strives to keeps his clients on track throughout the entire home buying process.
"Patrica Meadows and her team are FIRST CLASS. During my wife's tenure with Graceland I had the pleasure to get to know the Graceland Team outside of work and the family like atmosphere was the main driver to me pursuing my License and joining the team."
---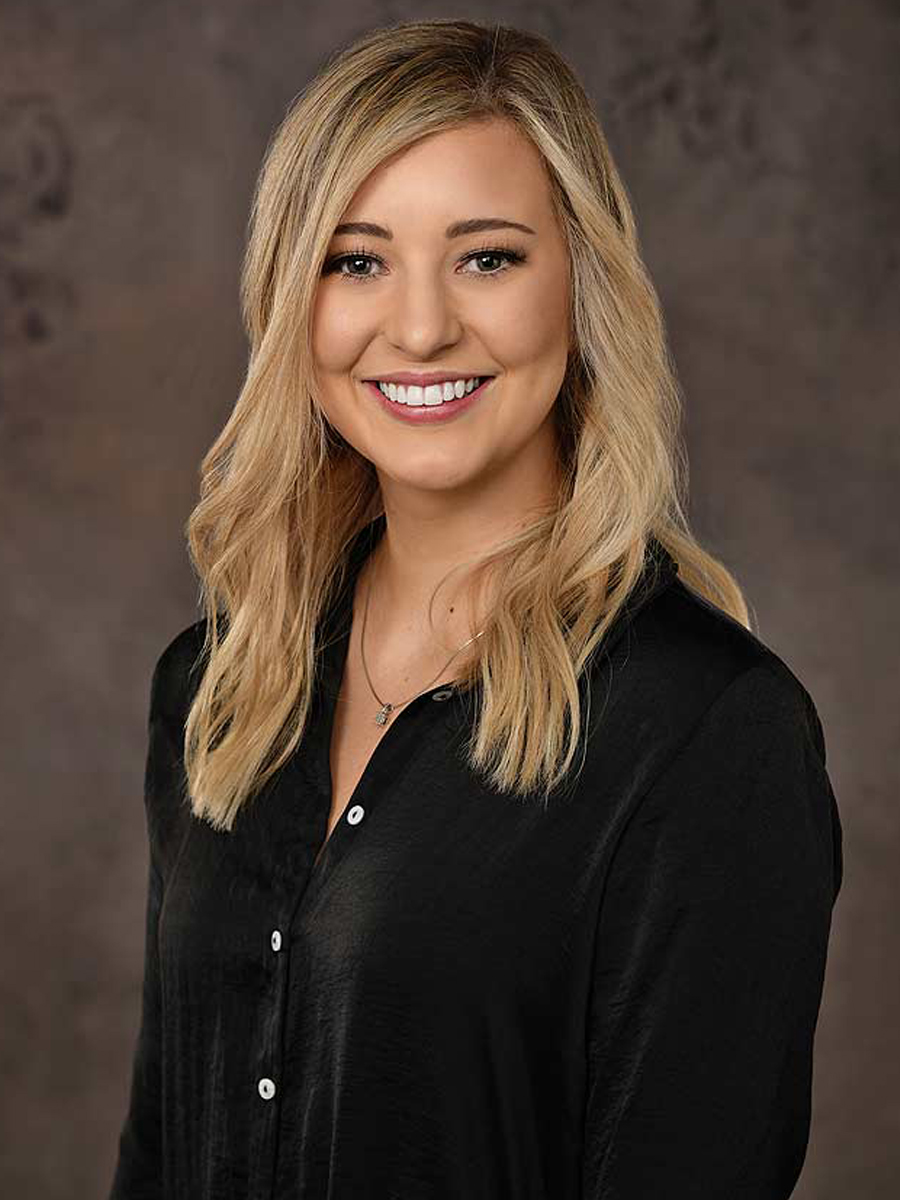 Michelle Runyan, REALTOR®
Listing/Buyers Agent to Patricia Meadows
(325) 260-1468
michelle(at)patriciameadows(dotted)com
Michelle Runyan was born in Roswell, New Mexico and grew up on her family's 5 generation cattle ranch before moving to a ranch outside of Lott, Texas in 2012. Michelle attended Lorena High School where she played basketball, volleyball and ran track. After graduating from Lorena, she attended Texas State University for two years and where she was a part of the Zeta Tau Alpha sorority. Her junior year she transferred to Southern Methodist University in Dallas, Texas. She will be graduating with a degree in Markets and Culture and a minor in business this coming spring "Pony Up"!
Michelle is the oldest of 3 girls and loves being a big sister to both! Michelle grew up pretty unconventionally on a 30,000 acre cattle ranch in the middle of nowhere but was able to learn what it means to take pride in your work (put others first) and appreciate hard work. While living in the city of Dallas, Michelle realized the importance of country living and being a part of a close community. "You can't beat the area and the people in Central Texas and I hope that I can help others see that too" "Patricia and her company at Graceland Real Estate have been so welcoming and my favorite part of the job is getting to know people and ensuring they are cared for."